Listings for: The Catlins > Kaka Point / Owaka > Activities and Attractions
The Catlins - Owaka Museum
& Catlins Information Centre
• Multi-media exhibitions about what made the Catlins how it is today 
• Community gallery, shop and research resource 
• Winner of the Trustpower Supreme Award 2008 for the Clutha District
"An excellent museum" Lonely Planet Guide 2010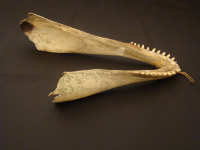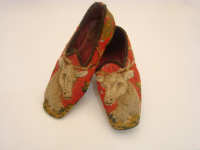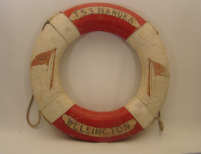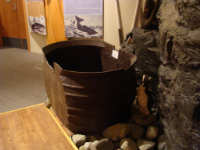 Take yourself to the Owaka Museum on your journey to the south-east edge of Aotearoa / New Zealand. Discover Owaka's new architectural feature, the Owaka Museum :
Wahi Kahuika the Meeting Place – a rest on your journey
. 
This distinctive all- weather venue brings the outdoors inside and captures the essence of the Catlins. The experience is like walking through a three dimensional story book on what made the Catlins how it is today. You can take away from your journey a deeper sense of understanding of this small but significant dot on the map. 
Behind every small museum, there is a small town and behind this small town there is a large amount of community spirit. The welcome mat is still out. See it and feel it at the Owaka Museum. There is more to Owaka than meets the eye. Owaka Museum a must-stop-and –see destination on your voyage of discovery to the Catlins. 
Owaka Museum Wahi Kahuika-the Meeting Place opened in October 2007 and is situated in the centre of Owaka. Developed by the Catlins Historical Society in conjunction with the Clutha District Council an existing building was re-designed into a museum, visitor information, shop and library combined. Now after all the fundraising efforts and funding applications, it is proving a popular drawcard for visitors to Owaka. 
The museum provides a window on what made the Catlins how they are today presented in a series of multi-media exhibitions featuring early Maori and pioneers, shipwrecks, farming, forestry, rail, military and ship building and real Catlins' collection items. The stories and treasures of the unique Catlins area are shared and preserved.
Each exhibition gives the visitor a deeper understanding of the character of the Catlins and those that have lived here. This culminates in the main Catlins Gallery with the significant figurehead of the shipwrecked HMS Otago positioned to appear as the figurehead of the museum. 
Next time you are travelling to Owaka, drop by and see for yourself the distinctive state- of -the -art community resource. Under the one roof there is much to do from a community art gallery to genealogical research, mini-films featuring shipwrecks, shopping and also exhibitions featuring local history. 
Comments compiled from our visitor book indicate the response so far: 
Wish we had more time to spend at the Owaka Museum! Lovely sounds, beautiful timber, beautiful desk, fabulous toilets. We enjoyed reading the local history and learning what people went through to emigrate. The displays were just like stepping back in time and there is something for everyone. Well done the people who made this happen, it's an asset to the community and a great record of the Catlins. I will be back for another read up. Such an impressive museum for a small town.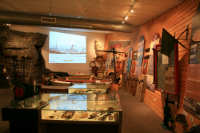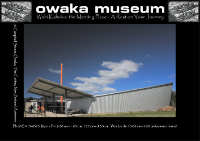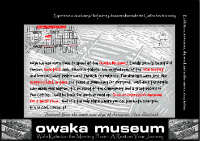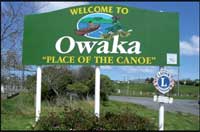 Hours: Mon –Fri 9.30-1; 1.30-4.30; Weekends: 10-4
See also
http://www.tepapa.govt.nz/NationalServices/HowWeHelp/Pages/OwakaMuseumNZMuseums.aspx
 and
www.catlins.org.nz
To view over 3,000 of our collection items -  
http://www.nzmuseums.co.nz/account/3021