Introduction to Waihola
RELAX & STAY OR STAY & PLAY
On State Highway 1, only 40 kilometres south of Dunedin and only 15 kilometres from Dunedin International Airport is the lakeside village of Waihola. Lake Waihola, which is tidal and freshwater, has the largest catchment of any lake in Otago. Renowned for its beautiful reflections and black swans, it is a favourite haunt of yachtsmen, waterskiers, power boaters and fishermen, with whitebaiting (in season). It affords safe swimming and sheltered picnic areas for all.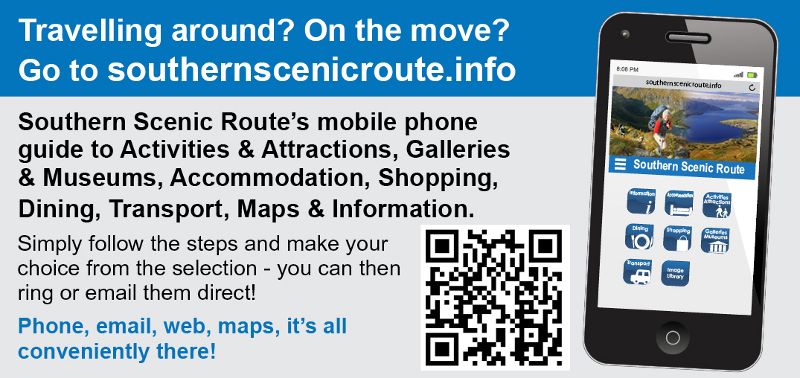 Some highlights include:
LAKESIDE DOMAIN

The lakeside domain has many activities available including kayaking, fishing, a pontoon, and water slides for children – making it a great place to take a lunch stop.
SINCLAIR WETLANDS / TE NOHOAKA A TUKIAUAU

These significant wetlands are a 315 hectare waterfowl reserve with numerous shallow peaty lagoons, a labyrinth of waterways and two islands fringed with flax/harakeke, raupô (native bulrush) and grasses. The wetlands, renowned for their abundance of kai (food), contain Whakaraupuka (Ram Island) which is the former site of the Pâ (fortified village) of Tukiauau. The wetlands are located at 854 Clarendon/ Berwick Road, signposted off State Highway 1.
PICNIC GULLY TRACK
(
45 min return
)
This track starts 400m south of the bridge at the Taieri Mouth, crossing a fence midway up the gully as it passes from the reserve into private land. The route leads up out of the gully and onto Finlayson Road.
TAIERI MOUTH

A great spot for swimming and surfing, with interesting rocks to explore at the southern end of the main beach. Livingstonia Park is a peaceful spot for a family picnic.
TAIERI RIVER AND MILLENNIUM TRACKS
(
4 hr return
)
The Taieri River Track (starting at Taieri Mouth) and the Millennium Track (starting from Taieri Ferry Road, off SH1) meet at picturesque John Bull Gully. Walking upstream from Taieri Mouth, saline and freshwater vegetation gives way to open shrubland and stands of lush podocarp forest. If you join both tracks together and walk one way, it should take approximately four hours to walk the full 15km. Good footwear is essential.

Come to Waihola
If you approach Waihola from the north, you may wish to detour left at the Henley Road and travel via the Old Main Road, crossing the Taieri Ferry Bridge, which was built in 1891, and the first of its kind in New Zealand. Numerous boats and steamers carried produce and passengers between Lake Waihola and the coastal township of Taieri Mouth through here. Enjoy the drive along the Taieri River, a favourite spot for fishing and boating.
Waihola itself offers many activities for the day tripper, the passing motorist, or perhaps some may like to stay for a few days and enjoy the tranquility and beauty of the area. The Motel, next to the Black Swan Restaurant, is fully equipped for your convenience. The restaurant serves meals and takeaways. The Holiday Park is situated in a park-like setting on the shores of the lake with panoramic views of rolling farm land and forest-clad hills. The park is sheltered and spacious, offering a variety of caravan and tent sites, power points, four cabins and a camp store. Lakeside Cottage B&B with its magnificent views offers a friendly welcome to travellers. The local Tavern provides bistro and BBQ meals and has a beer garden and wholesale outlet. The Waihola Store and postal agency supplies dairy produce, groceries, sandwiches and ices while Waihola Motors can attend to all your motoring requirements.
State Highway 1 continues south to Milton (15kms from Waihola), Balclutha and Invercargill, or alternatively you may turn off at Clarksville Junction and head towards the tourist mecca of the Southern Lakes.
For those wishing to enjoy a day trip from Dunedin to Waihola, the surrounding district has much to offer. Two kilometres east, on the Taieri Mouth road is the McDonald Picnic Area, pleasantly situated between native bush and pine forest owned and operated by Wenita Forestry. Picnic tables, barbeques and toilets are included in this inviting picnic spot. Travel on up the Taieri Mouth road, where lookouts afford spectacular vistas of hills, lakes and sea, descending to the fishing village of Taieri Mouth (13kms from Waihola), and hence by coastal route to Dunedin. Taieri Mouth offers fantastic picnic spots, with views of the beaches and cliffs. Fishing and boat tours are avaikable, making Taieri Mouth an attractive holiday spot or day trip. Just south of Taieri Mouth , visit the Akatore faltline, a steep rocky escarpment in the hills.
Visit the 25 million year old whale and dolphin fossils near Milburn. Alternatively, you may wish to travel six kilometres south to Clarendon and turn inland on the Berwick Road for one kilometre, and to the left nestled under the hills is the Horseshoe Bush Stable. Built in 1884 for Mr Henry Driver, a Dunedin merchant and businessman, it was used first to stable carriage and thoroughbred horses, and later to farm draught-horses and hacks. The concrete floor was laid over 18 inches of blue metal hammered into the swampy ground. The stable has 12 stalls, two loose boxes, storage rooms and accommodation for two men. This property is now called Lime Spring Farm.
Continuing along the Berwick Road, on the hill to the right, you may catch a glimpse of the old Clarendon Cemetery. A further 8 kilometres brings you to the Sinclair Wetlands. These 700 acre wetlands extend east from the lake''s north-west boundary and provide a safe haven for countless wildfowl, including some of our rarer birds. Visitors are welcome to observe them in their protected, natural habitat.
Just two kilometres past the Sinclair Wetlands is the turnoff to the Otago Youth Adventure Trust - Berwick Lodge, set in a tranquil valley amidst exotic forests and close to native bush. This camp is available for schools and other groups to provide outdoor education and adventure, including abseiling, archery, canoeing etc. The warden can supply you with an area map showing walks ranging from one hour to one day (for more specific information, refer to separate article).
Sinclair Wetlands - Te Nohoaka o Tukiauau

The Sinclair Wetlands is a 315 hectare wetland area comprising numerous shallow peaty lagoons, a maze of waterways and two islands fringed by harakeke (flax), raupo (bullrush), mania (sedge grasses) and karamu (coprosma shrub species).

This rare combination provides an ideal feeding, breeding and escape habitat for many species of birds and native fish.

Just fifty kilometers south of Dunedin in Te Waipounamu (the South Island of New Zealand) lies the fertile Taieri plain, a once vast wetland area of abundant forests and wildlife. Today, due to the drainage and clearing of the land for farming, only a small but precious representation of the original wetland survives. Nestled between Lakes Waihola and Waipori this area known, as the Sinclair Wetlands or, by its Maori name, Te Nohoaka o Tukiauau ("the settlement of Tukiauau"), contains habitat essential for the survival of many bird and fish species. Described as the most important privately owned wetland in New Zealand, it is also an area rich in the history and traditions of Ngai Tahu, the tangata whenua (people) of this area.

Peace and tranquility reign supreme in these unique wetlands where the only sounds you''re likely to hear are the songs and calls of the many birds who have made these wetlands their home. Several kilometres of well-maintained walking tracks make access easy and areas of interest are highlighted by clearly marked signs.

Visitors are free to stop by and wander around the grounds at any time during daylight hours. Guided tours are available by pre-arrangement for tour parties, clubs or school groups.

A modern Visitor Centre overlooking the wetlands provides the perfect starting place for those who want to explore what this area has to offer. There is a reception and lecture area available for tour groups or for those wanting to schedule a meeting or workshop in a relaxed environment. Take time to stop in and watch the introductory video which offers an insight into the history, the habitat and the wildlife of the wetlands. Staff are on hand most days during working hours to provide information or assistance to visitors.

Waterfowl dominate the bird population. Kuruwhengu (Shoveler), tete (grey teal), putakitaki (paradise shelduck), parera (grey ducks), papako (New Zealand scaup), mallard, Canada geese and black swans are all permanent residents of the wetlands. The pukeko/pakura (swamp hen) is also conspicuous and the more secretive bittern and crake are attracted to the area by the abundance of tuna (native eels), galaxiids including inaka (whitebait), the taiwharu (giant kokupu) and introduced perch on which they feed. A well-timed visit may also be rewarded by the sight of a pair of mata (fernbirds) nesting in the grasses.

The Sinclair Wetlands and neighbouring lakes Waihola and Waipori are all that remains of the once vast Taieri Plain wetlands drained last century to make way for farming. This wetland area only survives today because of the vision of local Taieri resident, Horrie Sinclair, who purchased the wetlands in 1960. Aware of its value Horrie chose to let it revert to its natural state as a habitat for wildlife. In saving this precious remnant of our natural heritage he has shown us just what can be achieved.

The wetlands were returned to Ngai Tahu in 1998 as part of their Treaty settlement with the Crown. Horrie passed away in 1998 but his vision lives on. The Sinclair Wetlands are protected in perpetuity under a Queen Elizabeth II National Trust Open Space Covenant and by the commitment of Te Runanga o Ngâi Tahu to the sustainable use and management of the wetlands and their resources. Ngâi Tahu and the community are working together on plans for the ongoing restoration of the wetlands including the reforestation of the wetlands two islands. Their dream is that in the future native trees, such as the mighty kahikatea, may once more grow here, bringing with it, forest birds and animals. With this new partnership, the long-term security of this rare wetland habitat is now guaranteed.

It is the hope of Ngâi Tahu that the wetlands will be a living memorial not only to Horrie Sinclair, but also to the Ngâi Tahu ancestors who once walked these lands.

The Sinclair Wetlands is normally open seven days a week during daylight hours.

All visitors must report to the visitors complex and take notice of any warning signs or instructions that are posted there or around the wetlands.

Children must be under adult supervision at all times.

The wetlands and their walkways are open to the public free of charge.

The facilities at the wetlands are available to visitors by arrangement.

Binoculars and cameras are highly recommended.

Some of the tracks are easily wheelchair accessible, with most being accessible with some assistance.

Visitors are requested to stay on the marked tracks.

Motorised boats are strictly prohibited within the wetlands, however, kayaking on the waterways is normally permitted providing permission has been obtained and lifejackets are worn.

Do not approach, disturb or touch the birds.

Dogs are strictly prohibited.

Donations will be gladly accepted to help with the continued development of the wetlands.

Toitu te whenua matata. Leave the wetlands undisturbed.

Sinclair Wetlands (Te Nohoaka o Tukiauau)

| | |
| --- | --- |
| Address: | On the Berwick to Clarendon Road, |
| | South Taieri, Otago, New Zealand |
| Phone: | 03 486 2654 |
| Fax: | 03 486 2674 |
---