Introduction to Lawrence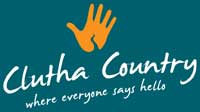 The historic township of Lawrence in the Tuapeka district has an atmosphere that preserves the past, works on the present and looks to the future. With a population of approximately 550, it is hard to believe that Lawrence once supported more than 10,000 people during the days of the goldrush, when gold was discovered on the Tuapeka River in May 1861 by Thomas Gabriel Read, at what is now known as Gabriel''s Gully.  (See also www.atoz-nz.com/heritage.asp - Lawrence section.)

These days, farming is the main industry of the area; Lawrence is still the capital of the "Tuapeka" and is easily accessible from all directions. Situated as a gateway to both Central Otago and the Southern Lakes districts, it is only an hour from Alexandra or Dunedin city and forty minutes to Dunedin Airport.

Lawrence is a great place to stop and relive the excitement of the goldrush as well as enjoy many other activities, including leisurely picnics, biking, horse riding and tours through beautiful gardens.

                                                         


The Tuapeka musuem boasts relics from the days of the goldrush, such as gold pans and mud brick cottages that the goldminers lived in. Visit and see the place where Gabriel Reid discovered gold "shining like stars in Orion on a dark frosty night".

There are a number of walks that take you around various goldmining sites, such as Gabriel''s Gully and to the Otago, Greys and Cornishman''s Dams. The length of the walks range from 1hr 20mins to 3 hours return and have varying fitness levels. At Gabriel''s Gully there is the opportunity to go goldpanning and visit the pick and shovel monument, which is a memorial to the pioneer miners. The Gully contains Blue Spur the site of New Zealand''s first hydraulic elevator. It is also a great picnic spot.

Lawrence has various historic buildings from the goldmining era that can be viewed on a guided tour or alone. These include churches and private homes located on Colonsay, Iona, Peel and Lancaster streets. Among the historic buildings is Anthem house where John Joseph Woods, who composed the New Zealand National Anthem, lived. At nearby Wetherstones are the ruins of the Black Horse Brewery, built in 1866 and eventually closed down by New Zealand Breweries in 1923. On Colonsay Street are a number of historic buildings including St. Patricks Church, opened in 1892 complete with stain glass windows and the Courthouse, built in 1873. This building was home to the Lands and Survey office, the Gaol, Wardens office and the Gold office.

At Waitahuna, there is the unusual Waitahuna River Suspension Bridge, built around 1905-6 worth seeing, and the Waitahuna Gully Miner''s Monument. This monument commemorates the discovery of gold here in 1861 and also the Pioneer miners.

There are a number of fishing spots, where mainly brown and rainbow trout (Lake Mahinerangi) can be fished, with the Waitahuna River and Lake Mahinerangi being top spots.

Other activities in Lawrence include golf, horse riding at Waitahuna (13kms before Lawrence), tours of beautiful gardens, craft tours, wagon tours (drawn by a clydesdale), farm/home stays and you can even become an honorary citizen!

And after all that, Lawrence has a great selection of cafes, restaurants, bars and accommodation in which to relax and enjoy the atmosphere and community spirit that is Lawrence.

Lawrence celebrated their 150th year in 2011. Gabriel Read, the Australian born prospector, first discovered gold in Lawrence on the 23rd May 1861. Read's discovery, after initially been told he was on a "wild goose chase", changed the course of history and laid a foundation for both Otago and New Zealand. By July 1861, the Lawrence-Tuapeka area was very much immersed in a gold rush, with the districts population swelling to over 11,000 compared to the less than 6,000 in Dunedin at the time. You are able to visit "Gabriel's Gully" where gold was first discovered in 1861.  For highlights of the momentous events and celebrations from the anniversary festivities, please visit www.cluthadc.govt.nz/Lawrence2011.htm

For more information, visit the:
Lawrence Information Centre
---