Visitors Guide Queenstown New Zealand
Nestled on the shores of Lake Wakatipu and surrounded by the majestic peaks of the Southern Alps, Queenstown was named because "it was fit for Queen Victoria". Today Queenstown is recognised as New Zealand''s premier visitor destination and as one of the friendliest cities in the world. Queenstown''s reputation as the Adventure Capital is well earned. Earth, water and air, there is something to thrill any adventure seeker.
The area has captured hearts and imaginations since the first Mâori came in search of pounamu (greenstone) and the giant Moa bird. More recently, gold miners, adventurers, filmmakers, wine enthusiasts and Hollywood stars have been drawn to this magical region and its intense alpine energy.
Often described as the adventure capital of the word, Queenstown offers an inspirational selection of things to do. From mild to wild, relaxation to adrenalin– there's something on offer for absolutely everyone.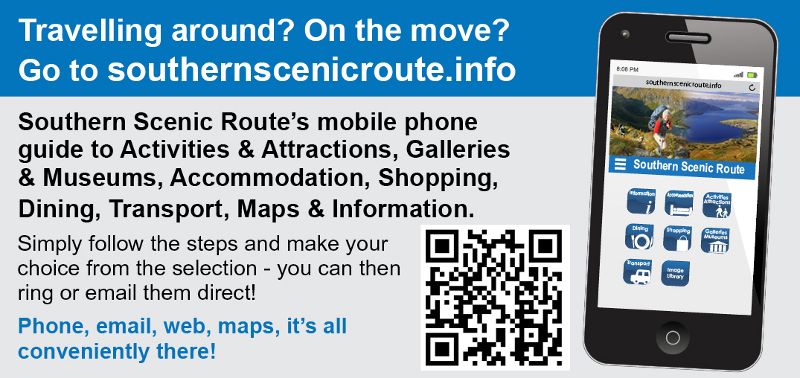 Some highlights include:
RELAX
Those looking for relaxation can enjoy world-class golf courses, explore the backcountry on foot or bike, sample award-winning Central Otago wines and superb local cuisine or explore the town's many shops, galleries, bars and cafes.
GEAR UP
This vibrant, compact town offers a huge range of adrenalin-based activities like skydiving, bungy jumping, jet boating, canyon swinging, rafting, paragliding, heli-skiing, snowboarding, mountain biking and hiking.
HISTORY
Visit nearby Arrowtown to discover the rich history of goldmining. Explore the tree-lined streets, old miners' cottages, restored Chinese Village and the Lakes District Museum. A spectacular 45 minute drive west of Queenstown, set amongst snowcapped mountains, pristine lakes and national parks is the frontier town of Glenorchy. There you can enjoy the tranquillity of the wilderness, lakeside walks, jetboating, horse riding, kayaking and hiking. A huge range of accommodation options, built up during Queenstown's 100 years as a tourist resort, satisfies every type of traveller.
QUEENSTOWN HILL TIME WALK
(
2 hr return
)
The walk starts form Belfast Terrace, within walking distance from the Queenstown CBD and gives 360 degree panoramic views of the area at the top. Information panels guide walkers along a Queenstown 'time walk', culminating in the 'Basket of Dreams' millennium sculpture.
QUEENSTOWN GARDENS
(
30 min return
)
The easy, flat loop walk starts at the lakefront and follows the peninsula around to Frankton Arm with sweeping views up the lake to Glenorchy and down to Kingston.
FRANKTON
The gateway to and from Queenstown is a great starting point to explore the region. Activities in Frankton include walking or biking on the local lakeside tracks, golf and swimming, then stock up at the Remarkables Park shopping centre adjacent to the airport and head South on SH6.
FRANKTON ARM WALKWAY
(
1.5 hr each way
)
A popular stroll or bike along the lakeshore between Queenstown and Frankton. Please keep to the left and bikers use your bell or call when passing. Access is from either Peninsula Street in Queenstown or at the other end, the Frankton Reserve.
KELVIN PENINSULA TRACK
(
1.5 hr each way
)
This leisurely lakeside walk along the Frankton Arm's southern shoreline starts at Kawarau Falls Bridge and traverses through regenerating native bush.
JACK'S POINT TRACK
(
1.5 hr each way
)
A lakeside walk with superb waterfront and mountain views through undulating open grassland and scattered scrub. This track starts at Jardine Park, at the end of Poplar Drive on Kelvin Heights Peninsula.
REMARKABLES CONSERVATION AREA

Accessed via the Remarkables Skifield (12km of gravel road) from SH6, the Lake Alta Track is a two hour alpine hike in summer conditions. The track climbs gradually from the base building then crosses the Rastus Burn, then onto a cirque valley beneath the Single and Double Cone which Mâori called Kawarau. Note: Please use the toilet facilities at the base building. Waste matter does not break down in this alpine habitat. Hiking equipment is required for this track.
LOWER WYE CREEK TRACK
(
4 hr return
)
Accessed by an open gate from SH6, just before the Wye Creek bridge. This tramping track crosses private land – please respect landowner's wishes. A steep 45 minute climb follows the pipeline to a small hydro dam (do not cross the dam) and then climbs to the foot of a rock bluff, through remnant beech forest to the Lower Wye Creek basin. This is a high altitude walk recommended for summer only.
THE DEVIL'S STAIRCASE
Here you'll find a driver's rest area and viewpoint of Lake Wakatipu.
KINGSTON
Kingston is the compact town at the southernmost end of Lake Wakatipu. Take the scenic 47km drive south of Queenstown along a winding road that travels between Lake Wakatipu and The Remarkables mountain range. This historic township is a holiday destination for many Otago and Southland families and also offers walking tracks, excellent fishing, a golf course and bowling green.
THE SHIRTAIL TRACK
(
2 hr return
)
Te Kere Haka Scenic Reserve provides access to the Shirtail Track, with easy access to Shirtail Creek. Past the creek the track becomes rugged and steep with sections of loose gravel - care is required.
THE LAKEFRONT TRACK
(
30 min each way
)
A walking track winds around the lakeshore from the Kingston Lakefront Reserve for 30 minutes. Please do not go beyond this without the permission of the leaseholder.
---
Accommodation
Activities and Attractions
Food and Beverage
Shopping
Transport and Tours