Listings for: Fiordland > Activities and Attractions > Hiking / Cycling / Glowworms and Nature
Tuatapere Hump Ridge Track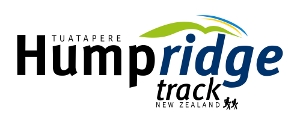 The Tuatapere Hump Ridge Track is a 55km, 3 day loop walk that winds along the south coast of New Zealand, through the pristine Fiordland National Park and up to the sub-alpine zone of the Hump Ridge. At the top of the Hump Ridge range, walk around soaring limestone tors and enjoy panoramic views of south-west Fiordland, the Southern Ocean, and Stewart Island.
Your walk will take you from golden sandy beaches, through unspoilt native forest, to glorious mountain-top scenery and over the largest wooden viaduct in the world.
Independent or all-inclusive guided packages are available. The Tuatapere Hump Ridge Track is a private walk, operated by a community based Charitable Trust. Prior booking and payment is essential.
The Lodges
At almost 1000m, Okaka Lodge is the highest point on the track. Port Craig Lodge, at sea level, offers trampers the chance to soak weary limbs in the Southern Ocean and see the rare Hectors dolphins. The Lodges sleep up to 40 people each and are fully wheelchair accessible.
Guests sleep in individual bunk beds, with 8 beds to a room. Lodges are gas-heated and have flush toilets and solar lighting throughout the complex. The Lodges have fully equipped kitchens with cooking gas, crockery, cutlery, pans and utensils for trampers use. Free porridge and brown sugar is provided each morning.
Both Lodges have a fully licensed bar/shop so you can relax at the end of your day''s walk and watch the fabulous Fiordland sunsets with a glass of New Zealand wine or beer.
I Want More!
Would you like a little extra luxury on your walk? We offer the following upgrade options to all our walkers: Private premium rooms: relax in a super-king or king single bed in a separate part of the lodge complex. All bedding, linen and towels supplied, plus a hot water bottle!
Hot showers at each lodge
Heli-packing get your bag flown to the lodges (maximum 15kg per bag)
Heli-lift fly yourself or your non-walking partner to the lodges
Track Transport from Tuatapere to the start of the track
More Wilderness Less People
Escape the crowds and discover an unexplored part of New Zealand
Explore pristine forest, sandy beaches and mountain scenery
Walk over historic viaducts in the heart of Fiordland National Park
Spot Hectors dolphins and mountain Kea
Learn about the remarkable Port Craig sawmill and discover unique relics
Relax in our fabulous remote lodges
We are committed to preserving our environment and strive to be 100% sustainable
We are a non-profit organisation - any profits are used to support local community projects
The Tuatapere Hump Ridge Track is 1 hour from Invercargill, 1.5 hours from Te Anau and 2 hours from Queenstown. Many accommodation options are available in Tuatapere.
Book now! for packages from basic Tramping at $195 to Guided Walking at $1695 per person