Important Links
Important Information for Visitors to New Zealand:

New Zealand comprises three main islands, the North Island or Te Ika-a-Māui, South Island or Te Wai Pounamu and Stewart Island or Rakiura and is located 1600 kilometres east of Australia. The country is long, 1600 kilometres and narrow, being only 400 kilometres at its maximum breadth. New Zealand extends from latitude 34°S to 47°S. New Zealand leads the world time-wise - 12 hours ahead of Greenwich Mean Time (GMT) and 19 hours ahead of Pacific Standard Time (PST). The international country code for telephone purposes is 64.
---
Important Links
---
The Time Now
You can find out what is the current local time in more than a hundred thousand cities in the world, as well as the whether right now!.


---
MetService
Weather information - today's forecast for New Zealand's cities and regions.


---
Metric Conversions
A great source for information regarding conversions. Not only currency rates but also weights, measurements, temperature, speed, just about everything.


---
Statistics New Zealand
People, Economy, Environment, Census and latest statistics - it's all available here.


---
Statisphere
An index of official statistics that provide a wide range of New Zealand Government information, economic, social & environmental activities.


---
MAF - The Ministry of Agriculture & Forestry
The MAF Quarantine Service seeks help from people to keep New Zealand the "Cleanest and Greenest" place on earth.


---
CIVIL DEFENCE - Disaster & Emergency Information
A disaster can strike at any time. Work through this checklist NOW with your friends or family and keep it somewhere handy.


---
Department of Conservation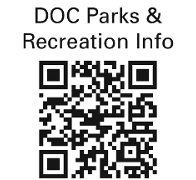 ---
Forest and Bird
New Zealand 's leading independent conservation organisation.


---
Seabirds
---
New Zealand Birding Network
---
Otago Daily Times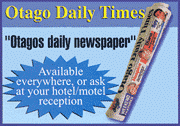 The leading daily newspaper of southern New Zealand.
---
Southern Attractions
A fast-paced, lively, presenter-led television programme designed to promote local businesses and attractions to visitors to Dunedin. Includes Dunedin profile, history, city attractions, the Peninsula, retail and dining, recreation, entertainment and arts.
---
Seen In Dunedin
Dunedin's premier event photography service is a totally unique web site that provides comprehensive photographic coverage and promotion of anything and everything that is Dunedin, New Zealand.


---
Maori History
---
Te Ara
The Te Ara New Zealand Government official online encyclopedia of New Zealand. Explore the origins of New Zealanders - the voyages, the stories of settlements and their rich and diverse heritage.


---
The Treaty of Waitangi
Providing the concise account of the Treaty of Waitangi, signed in 1840 between the British Crown and the New Zealand Maori. Numerous links are available for resource purposes.


---
Te Puni KoKiri
Maori Directory of News and Events. Calander of Maori news, events, hui, conferences, seminars etc. In both English and Maori language.


---
Maori Art
Maori Art is inseparable from Maori culture.


---
New Zealand History
Produced by the History Group of the New Zealand Ministry of Culture and Heritage, featuring over 40 multimedia exhibitions. A great resource for students and visitors to New Zealand.


---
Other Interesting Links
---
Tourism Sites (New Zealand)
Please find listed below for your convenience the South Island regional & district tourism sites.

OTAGO/SOUTHLAND
www.southlandnz.com
www.stewartisland.co.nz
www.invercargill.org.nz
www.fiordland.org.nz
www.gorenz.com
www.cluthacountry.co.nz
www.catlins.org.nz
www.dunedinnz.com
www.queenstownnz.co.nz
www.lakewanaka.co.nz
www.centralotagonz.com
www.visitoamaru.co.nz

OTHER SOUTH ISLAND SITES
www.southisland.org.nz
www.ashburtondistrict.co.nz
www.christchurchnz.com
www.visithurunui.co.nz
www.kaikoura.co.nz
www.westcoastnz.com
www.glaciercountry.co.nz
www.hokitika.org.nz
www.greydistrict.co.nz
www.westport.org.nz

NORTH ISLAND
www.wellingtonnz.com
www.manawatunz.co.nz
www.wanganui.com
www.newplymouthnz.com
www.waitomo.govt.nz
www.greatlaketaupo.com
www.hawkesbaynz.com
www.rotoruanz.com
www.bayofplentynz.com
www.visithamilton.co.nz
www.aucklandnz.com
www.northlandnz.com