Surfing in the South


Southern surfing throughout Otago and Southland offers some of the most challenging and rewarding surf breaks to be found anywhere in the country.

From fun beach breaks just minutes away from the city centre, through to long lazy point breaks on the North Coast to numerous gnarley reefs, points and beach breaks, the range and quality has a bit of something for everyone - from learners through to experienced thrill-seekers wanting to put everything on the line, including some recently explored low-breaks.
Geographically the area is wide open to big Southern Ocean swells ranging consistently from 1 m-3m, but 4m to 6m-plus waves are a regular occurrence throughout the year, the reason why the Rex Von Huben memorial Big Wave contest is held here, usually in October and attracting a hard-core of the country''s best to celebrate the life of a legendary Dunedin local.
A combination of east and north swells from tropical cyclones offers a similar wave quality around Dunedin''s north coast, encompassing at least 10 breaks from Aramoana "Spit" through to Karitane fishing village, and some beyond. Combining the north and south coasts with beaches on the Otago Peninsula means there is rarely a day when the more persistent surfer can''t find a break with an off-shore wind.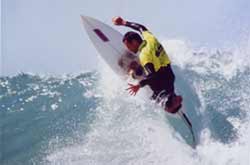 Crowds in the water are still at manageable levels outside the city breaks and it''s not uncommon for a travelling crew to score primo surf to themselves at some of the more out-of-the way breaks. But taking your turn in the lineup is expected when numbers creep up.
For the adventurous, the Southern Scenic Route around the Catlins in South Otago provides ample opportunity for weekends away to explore a myriad of surf breaks, rest up at Kaka Point, go rock fishing, paua diving or take a break between tides with some stunning coastal track walks.
There''s plenty of choice for accommodation, ranging from holiday parks, motels, homestays, backpackers and cribs (batches). From the Catlins it''s only a brief drive to Southland which again beckons with numerous breaks providing consistent surf opportunities. Try out the Riverton and Colac Bay breaks.
Be aware of the water temperature, spring suits in summer are a luxury and most people use summer steamers, backed up by a warmer winter suit, plus booties, gloves and helmet for the worst of June through to August. But don''t despair, all the winter months have numerous calm, clear offshore days without a cloud in the sky - even if it is only 4 degC.

At its prominent clubrooms at St Clair beach, surfers are encouraged to make contact with the club which at various times offers coaching, beginners classes and judging courses, and maintains a hectic social calendar for its close knit members.
Esplanade Surf School will teach people how to surf in a safe and professional manner.

For a great selection of surfing images take a look at www.photomarkstevenson.com
South Island Surfing Champ Dunedin 2012
Surfing Dunedin NZ - Hyundai National Surfing Championships, St Clair, Dunedin